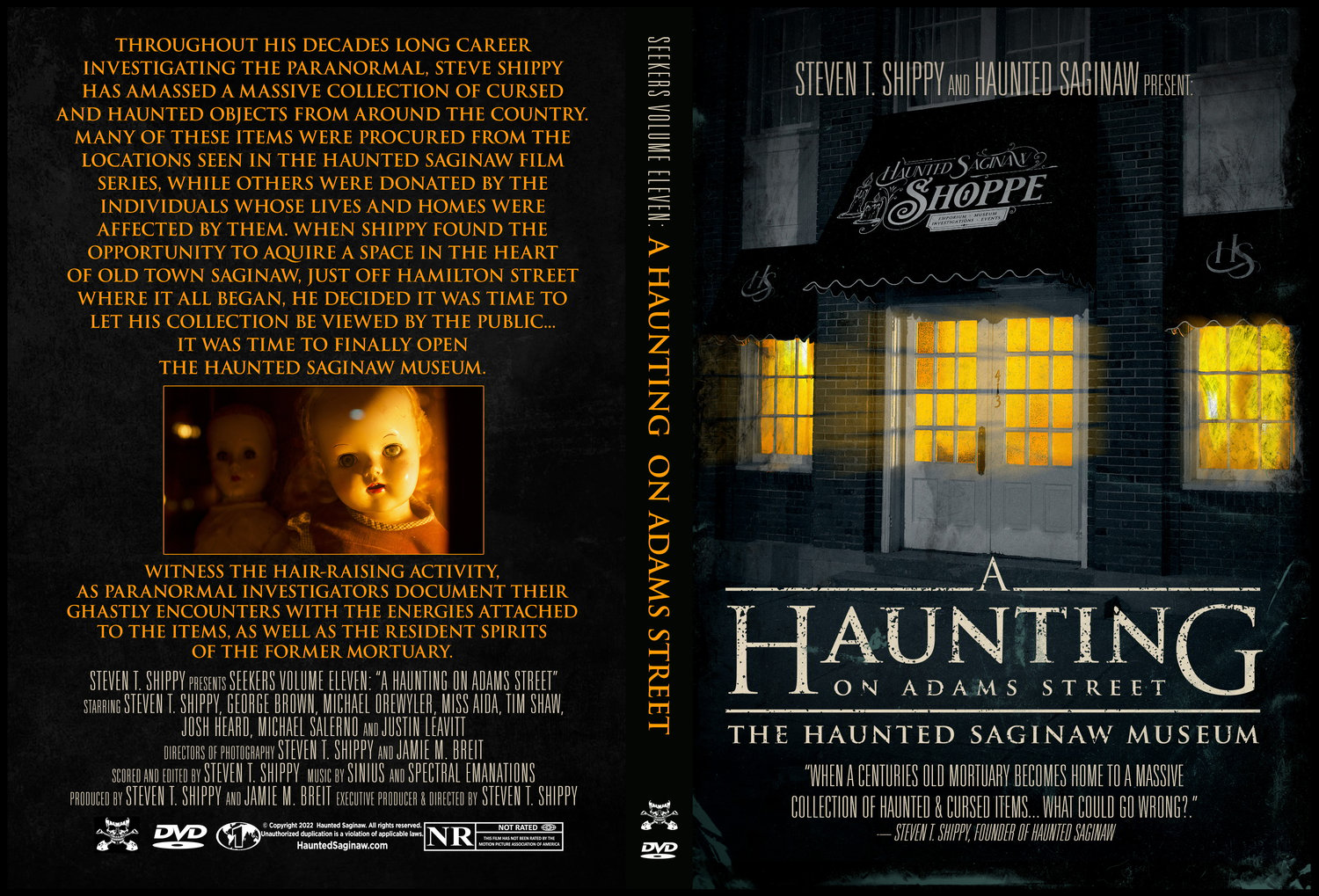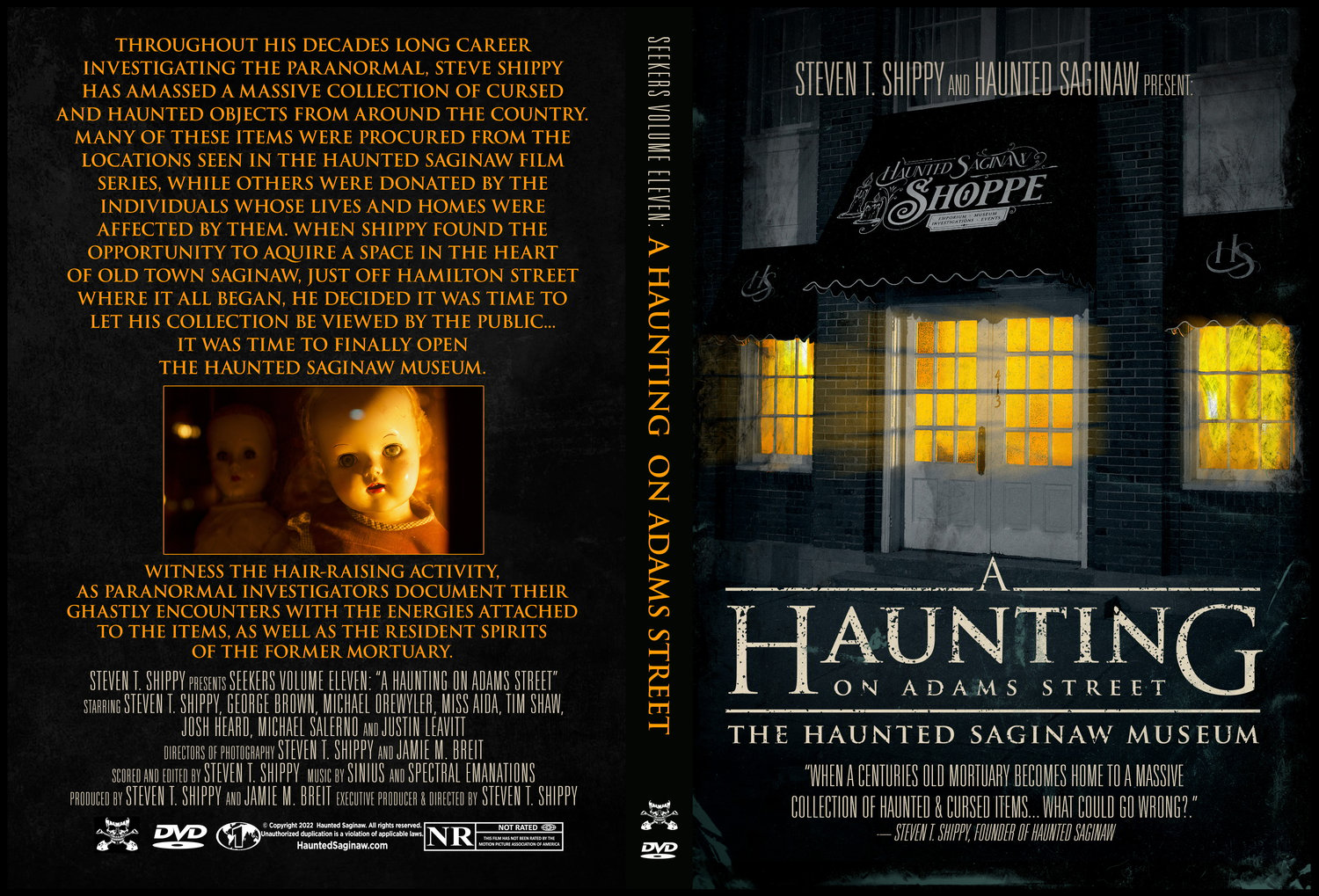 A Haunting on Adams Street DVD
$14.99
THROUGHOUT HIS DECADES LONG CAREER INVESTIGATING THE
PARANORMAL, STEVE SHIPPY HAS AMASSED A MASSIVE COLLECTION OF
CURSED AND HAUNTED OBJECTS FROM AROUND THE COUNTRY. MANY OF
THESE ITEMS WERE PROCURED FROM THE LOCATIONS SEEN IN THE
HAUNTED SAGINAW FILM SERIES, WHILE OTHERS WERE DONATED BY THE
INDIVIDUALS WHOSE LIVES AND HOMES WERE AFFECTED BY THEM.
WHEN SHIPPY FOUND THE OPPORTUNITY TO AQUIRE A SPACE IN THE
HEART OF OLD TOWN SAGINAW, JUST OFF HAMILTON STREET WHERE IT
ALL BEGAN, HE DECIDED IT WAS TIME TO LET HIS COLLECTION BE
VIEWED BY THE PUBLIC... IT WAS TIME TO FINALLY OPEN THE HAUNTED
SAGINAW MUSEUM!
WITNESS THE HAIR-RAISING ACTIVITY, AS PARANORMAL INVESTIGATORS
DOCUMENT THEIR GHASTLY ENCOUNTERS WITH THE ENERGIES
ATTACHED TO THE ITEMS, AS WELL AS THE RESIDENT SPIRITS OF THE
FORMER MORTUARY.