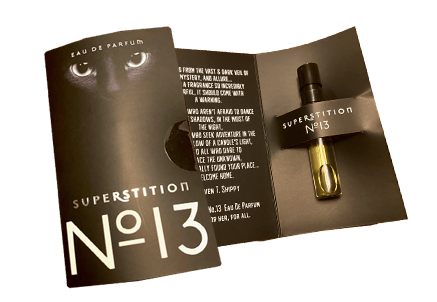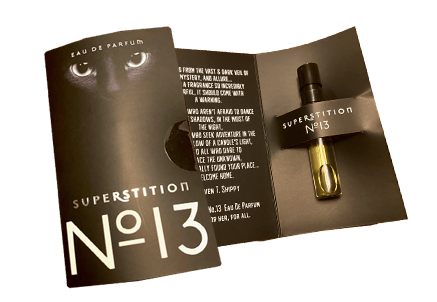 Superstition No. 13 Unisex Eau De Parfum [SAMPLE SIZE]
$19.00 / On Sale
** Superstition No. 13 **
Unisex Luxury Fragrance by: Steven T. Shippy
Infused with elements of mystery & the unknown, with cleansing notes of sage, and frankincense, and bright citrus bursting through a smoky veil of incense & sandalwood... earthy oak-moss and oceanic authentic ambergris, wrapped in dark florals and natural lavender, spiced with cardamom & sweetened with vanilla & amber accord.
Superstition No.13 - Eau De Parfum... what will it invoke in you?
"Emerging from the vast & dark veil of mystery, and allure... comes a fragrance so incredibly powerful, it should come... with a warning.
For those who aren't afraid to dance with the shadows, in the midst of the night,
for those who seek adventure in the ambient glow of a candles light,
and to all who dare to embrace the unknown,
You have finally found your place… welcome home."
- Steven T. Shippy
Superstition No.13 Eau De Parfum
For him, for her, for all.