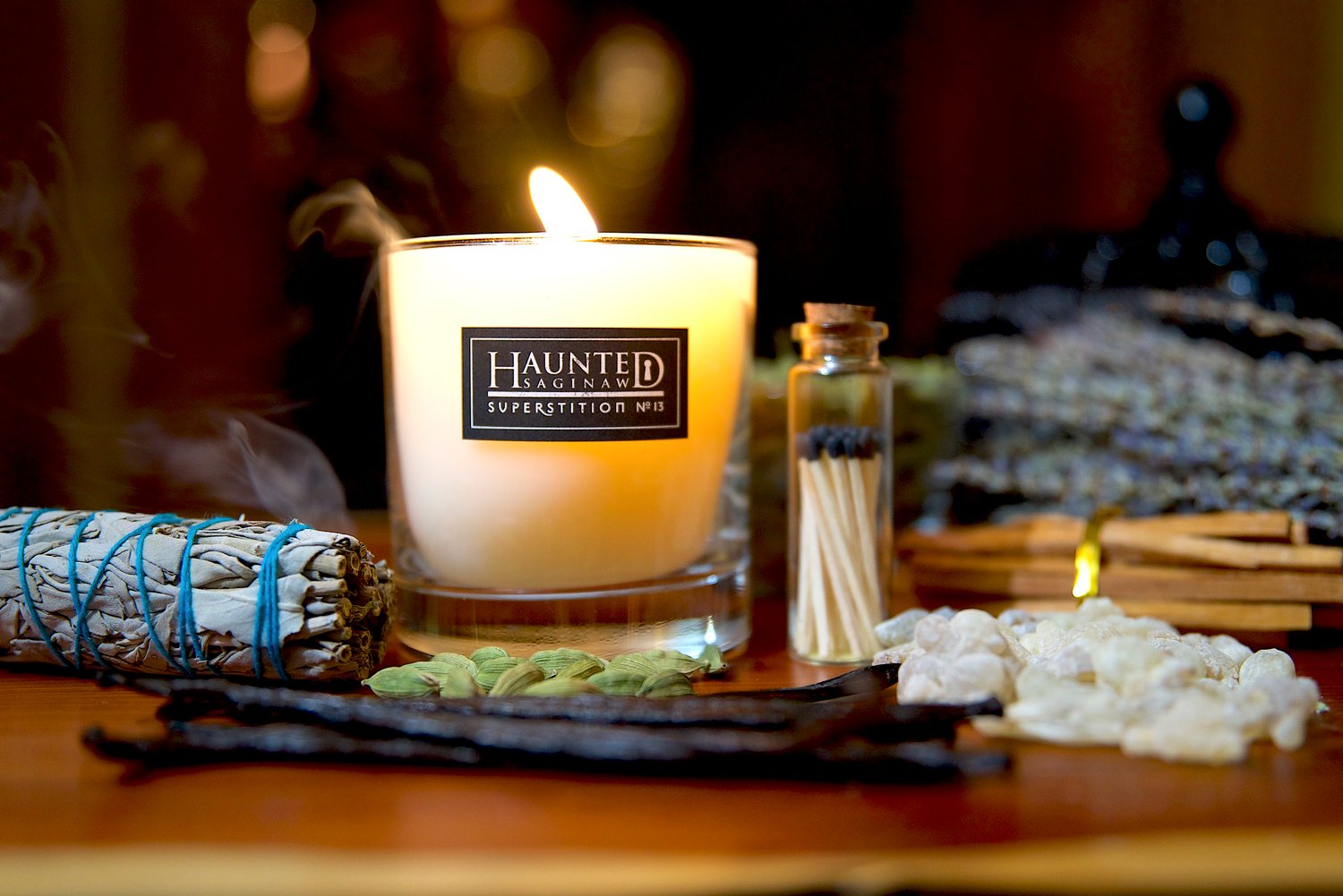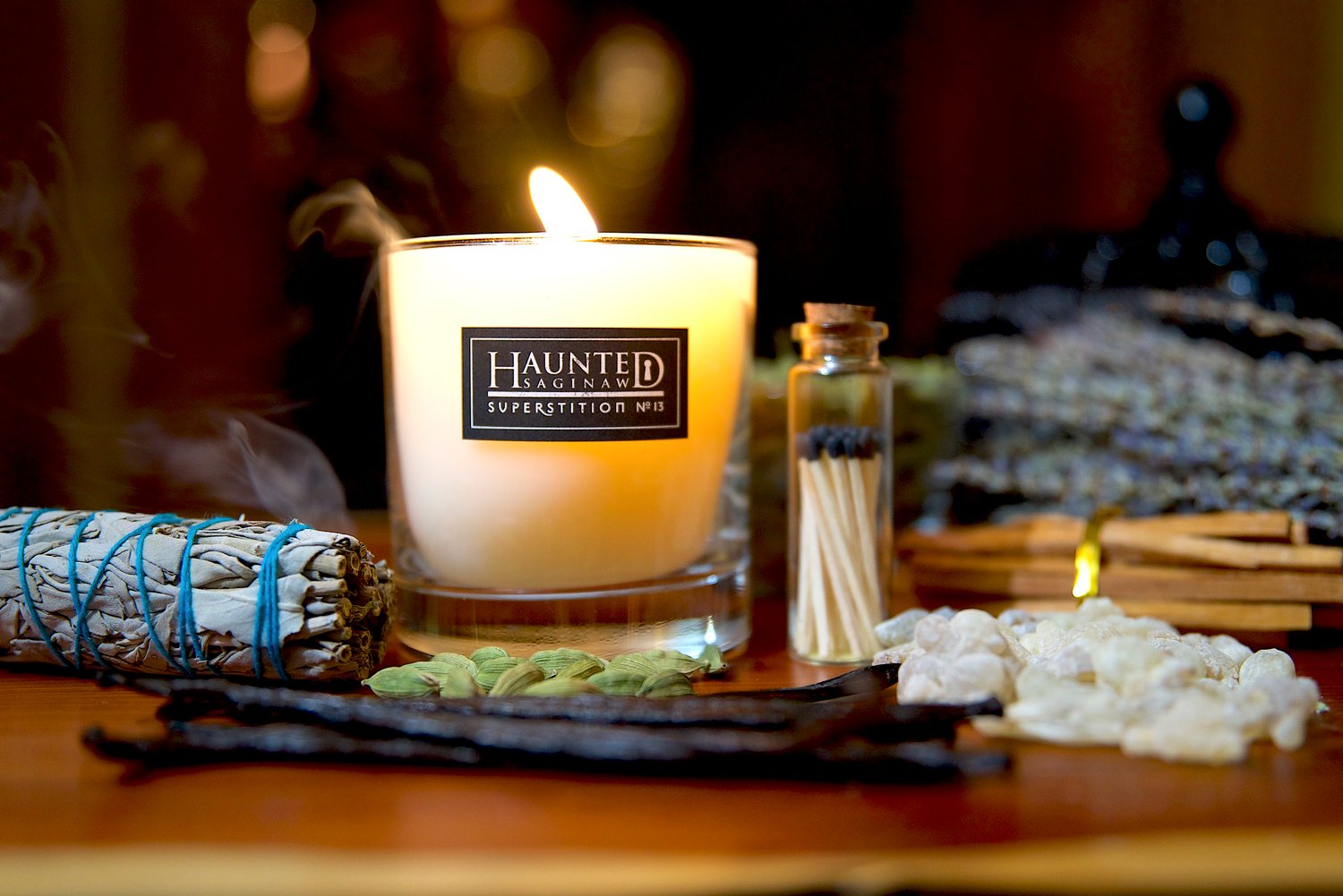 Superstition No. 13 Candle
$29.00 / On Sale
Steven T. Shippy's iconic and debut fragrance SUPERSTITION No.13
has now been turned into a luxury high-quality soy-blend wax candle!!
Infused with elements of mystery & the unknown, with cleansing notes of sage, and frankincense, and bright citrus bursting through a smoky veil of incense & sandalwood... earthy oak-moss and oceanic authentic ambergris, wrapped in dark florals and natural lavender, spiced with cardamom & sweetened with vanilla & amber accord.
Superstition No.13 - THE CANDLE - what will it invoke in you?